About HIW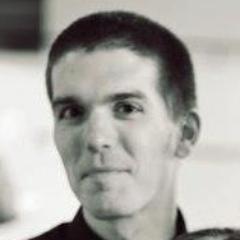 Aaron Keast,
Founder / Principal Craftsman & Designer
Welcome to Hog Island!
After studying both Architecture and Interior Design, I discovered a passion for detail-oriented design and working with my hands. I founded Hog Island Woodcraft to create beautiful and functional pieces in modern styles using time-tested woodworking techniques.
I am also committed to environmental sustainability.  Many Hog Island products are made with reclaimed or scrap materials to reduce landfill waste and the demand for timber. More importantly, Hog Island products are built to last. Your most sustainable furniture is the piece you never need to replace.
Why "Hog Island"?
Hog Island Woodcraft is proud to be located in Detroit, whose history is rich with innovations in design and manufacturing.  One of the greatest places in Detroit is Belle Isle Park, which French settlers called Ile de Cochons (Hog Island).  I use this name to pay homage to Detroit and the rich history of people who have settled the Detroit River.  You can learn more about the history of the island from the Belle Isle Conservancy.
Thanks for visiting!
Finished products can be purchased through the Etsy store.  I can always be reached at  aaron@hogislandwood.com.
Aaron Keast